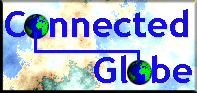 [latin america] [airlines] [hotels] [operators] [world]
---
Argentina






Map, flag and text from The World Factbook"

Following independence from Spain in 1816, Argentina experienced periods of internal political conflict between conservatives and liberals and between civilian and military factions. After World War II, a long period of Peronist authoritarian rule and interference in subsequent governments was followed by a military junta that took power in 1976. Democracy returned in 1983, and numerous elections since then have underscored Argentina's progress in democratic consolidation.

For a wide range of books on Argentina

click here

.

Where to stay:




Excellent hotels at discounted prices are available in the following cities. Click on a city to see hotels and rates available:

Far East Air Fare deals from Travel Select

There are some excellent prices to be found on flights to Colombia. For flights originating anywhere in the world use

our cheap flight finder

How do I book a cheap flight? How do I be sure my cheap flight is reliable? How do I be sure the money I pay for my cheap flight is safe? All the answers are here on our fare finder page, where low cost bargain airfares can be booked with almost every international airline. Travelselect.com is a fully bookable online travel service with partners throughout the world. Travel Select is based in London, United Kingdom and is a fully licensed and bonded travel company.
Click here to book your flight!
Links to other information on The Web
---
Latin America in Focus
---
This document was last updated 19 August 2006
© 2006 Graham G Hawker