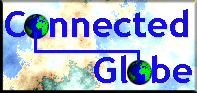 [latin america] [airlines] [hotels] [operators] [world]
---
Bolivia






Map, flag and text from The World Factbook"

Bolivia, named after independence fighter Simon BOLIVAR, broke away from Spanish rule in 1825; much of its subsequent history has consisted of a series of nearly 200 coups and counter-coups. Comparatively democratic civilian rule was established in 1982, but leaders have faced difficult problems of deep-seated poverty, social unrest, and drug production. Current goals include attracting foreign investment, strengthening the educational system, resolving disputes with coca growers over Bolivia's counterdrug efforts, and waging an anticorruption campaign.

Where to stay:




Excellent hotels at discounted prices are available in the following cities. Click on a city to see hotels and rates available:

Far East Air Fare deals from Travel Select

There are some excellent prices to be found on flights to Colombia. For flights originating anywhere in the world use

our cheap flight finder

How do I book a cheap flight? How do I be sure my cheap flight is reliable? How do I be sure the money I pay for my cheap flight is safe? All the answers are here on our fare finder page, where low cost bargain airfares can be booked with almost every international airline. Travelselect.com is a fully bookable online travel service with partners throughout the world. Travel Select is based in London, United Kingdom and is a fully licensed and bonded travel company.
Click here to book your flight!
Links to other information on The Web
---
Latin America in Focus
---
This document was last updated 19 August 2006
© 2006 Graham G Hawker