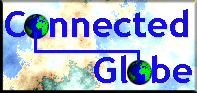 [latin america] [airlines] [hotels] [operators] [world]
---
Brazil






Map, flag and text from The World Factbook"

Following three centuries under the rule of Portugal, Brazil became an independent nation in 1822. By far the largest and most populous country in South America, Brazil has overcome more than half a century of military intervention in the governance of the country to pursue industrial and agricultural growth and development of the interior. Exploiting vast natural resources and a large labor pool, Brazil is today South America's leading economic power and a regional leader. Highly unequal income distribution remains a pressing problem.

Where to stay:




Excellent hotels at discounted prices are available in the following cities. Click on a city to see hotels and rates available:

Far East Air Fare deals from Travel Select

There are some excellent prices to be found on flights to Colombia. For flights originating anywhere in the world use

our cheap flight finder

How do I book a cheap flight? How do I be sure my cheap flight is reliable? How do I be sure the money I pay for my cheap flight is safe? All the answers are here on our fare finder page, where low cost bargain airfares can be booked with almost every international airline. Travelselect.com is a fully bookable online travel service with partners throughout the world. Travel Select is based in London, United Kingdom and is a fully licensed and bonded travel company.
Click here to book your flight!
Links to other information on The Web
---
Latin America in Focus
---
This document was last updated 19 August 2006
© 2006 Graham G Hawker