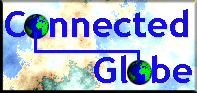 [latin america] [airlines] [hotels] [operators] [world]
---
Colombia






Map, flag and text from The World Factbook"

Colombia was one of the three countries that emerged from the collapse of Gran Colombia in 1830 (the others being Ecuador and Venezuela). A 40-year insurgent campaign to overthrow the Colombian Government escalated during the 1990s, undergirded in part by funds from the drug trade. Although the violence is deadly and large swaths of the countryside are under guerrilla influence, the movement lacks the military strength or popular support necessary to overthrow the government. An anti-insurgent army of paramilitaries has grown to be several thousand strong in recent years, challenging the insurgents for control of territory and illicit industries such as the drug trade and the government's ability to exert its dominion over rural areas. While Bogota steps up efforts to reassert government control throughout the country, neighboring countries worry about the violence spilling over their borders.

Where to stay:




Excellent hotels at discounted prices are available in the following cities. Click on a city to see hotels and rates available:

Far East Air Fare deals from Travel Select

There are some excellent prices to be found on flights to Colombia. For flights originating anywhere in the world use

our cheap flight finder

How do I book a cheap flight? How do I be sure my cheap flight is reliable? How do I be sure the money I pay for my cheap flight is safe? All the answers are here on our fare finder page, where low cost bargain airfares can be booked with almost every international airline. Travelselect.com is a fully bookable online travel service with partners throughout the world. Travel Select is based in London, United Kingdom and is a fully licensed and bonded travel company.
Click here to book your flight!
Links to other information on The Web
---
Latin America in Focus
---
This document was last updated 19 August 2006
© 2006 Graham G Hawker