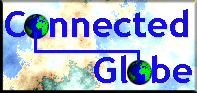 [latin america] [airlines] [hotels] [operators] [world]
---
Cuba






Map, flag and text from The World Factbook"

The native Amerindian population of Cuba began to decline after the European discovery of the island by Christopher COLUMBUS in 1492 and following its development as a Spanish colony during the next several centuries. Large numbers of African slaves were imported to work the coffee and sugar plantations and Havana became the launching point for the annual treasure fleets bound for Spain from Mexico and Peru. Spanish rule was severe and exploitative and occasional rebellions were harshly suppressed. It was US intervention during the Spanish-American War in 1898 that finally overthrew Spanish rule. The subsequent Treaty of Paris established Cuban independence, which was granted in 1902 after a three-year transition period. Fidel CASTRO led a rebel army to victory in 1959; his iron rule has held the regime together since then. Cuba's Communist revolution, with Soviet support, was exported throughout Latin America and Africa during the 1960s, 1970s, and 1980s. The country is now slowly recovering from a severe economic recession in 1990, following the withdrawal of former Soviet subsidies, worth $4 billion to $6 billion annually. Cuba portrays its difficulties as the result of the US embargo in place since 1961. Illicit migration to the US - using homemade rafts, alien smugglers, air flights, or via the southwest border - is a continuing problem. Some 2,500 Cubans attempted the crossing of the Straits of Florida in 2003; the US Coast Guard apprehended about 60% of the individuals.
Far East Air Fare deals from Travel Select

There are some excellent prices to be found on flights to Colombia. For flights originating anywhere in the world use

our cheap flight finder

How do I book a cheap flight? How do I be sure my cheap flight is reliable? How do I be sure the money I pay for my cheap flight is safe? All the answers are here on our fare finder page, where low cost bargain airfares can be booked with almost every international airline. Travelselect.com is a fully bookable online travel service with partners throughout the world. Travel Select is based in London, United Kingdom and is a fully licensed and bonded travel company.
Click here to book your flight!
Links to other information on The Web
---
Latin America in Focus
---
This document was last updated 19 August 2006
© 2006 Graham G Hawker