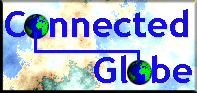 [latin america] [airlines] [hotels] [operators] [world]
---
Dominican Republic






Map, flag and text from The World Factbook"

Explored and claimed by Columbus on his first voyage in 1492, the island of Hispaniola became a springboard for Spanish conquest of the Caribbean and the American mainland. In 1697, Spain recognized French dominion over the western third of the island, which in 1804 became Haiti. The remainder of the island, by then known as Santo Domingo, sought to gain its own independence in 1821, but was conquered and ruled by the Haitians for 22 years; it finally attained independence as the Dominican Republic in 1844. A legacy of unsettled, mostly non-representative, rule for much of its subsequent history was brought to an end in 1966 when Joaquin BALAGUER became president. He maintained a tight grip on power for most of the next 30 years when international reaction to flawed elections forced him to curtail his term in 1996. Since then, regular competitive elections have been held in which opposition candidates have won the presidency. The Dominican economy has had one of the fastest growth rates in the hemisphere over the past decade.

For a wide range of books on the Dominican Republic

click here

.

Where to stay:




Excellent hotels at discounted prices are available in the following cities. Click on a city to see hotels and rates available:

Far East Air Fare deals from Travel Select

There are some excellent prices to be found on flights to Colombia. For flights originating anywhere in the world use

our cheap flight finder

How do I book a cheap flight? How do I be sure my cheap flight is reliable? How do I be sure the money I pay for my cheap flight is safe? All the answers are here on our fare finder page, where low cost bargain airfares can be booked with almost every international airline. Travelselect.com is a fully bookable online travel service with partners throughout the world. Travel Select is based in London, United Kingdom and is a fully licensed and bonded travel company.
Click here to book your flight!
Links to other information on The Web
---
Latin America in Focus
---
This document was last updated 19 August 2006
© 2006 Graham G Hawker