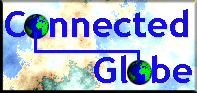 [latin america] [airlines] [hotels] [operators] [world]
---
El Salvador






Map, flag and text from The World Factbook"

El Salvador achieved independence from Spain in 1821 and from the Central American Federation in 1839. A 12-year civil war, which cost about 75,000 lives, was brought to a close in 1992 when the government and leftist rebels signed a treaty that provided for military and political reforms

For a wide range of books on El Salvador

click here

.

Where to stay:




Excellent hotels at discounted prices are available in South and Central America. Agoda can offer some very heavily discounted prices::

Far East Air Fare deals from Travel Select

There are some excellent prices to be found on flights to El Salvador. For flights originating anywhere in the world use

our cheap flight finder

How do I book a cheap flight? How do I be sure my cheap flight is reliable? How do I be sure the money I pay for my cheap flight is safe? All the answers are here on ConnectedGlobe, where low cost bargain airfares can be booked with almost every international airline. Theryou will find fully bookable online travel services with partners throughout the world.
Click here to book your flight!
Links to other information on The Web
---
Latin America in Focus
---
This document was last updated 7 April 2007
© 2007 Graham G Hawker