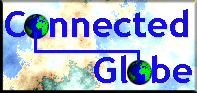 [latin america] [airlines] [hotels] [operators] [world]
---
Guyana






Map, flag and text from The World Factbook"

Originally a Dutch colony in the 17th century, by 1815 Guyana had become a British possession. The abolition of slavery led to black settlement of urban areas and the importation of indentured servants from India to work the sugar plantations. This ethnocultural divide has persisted and has led to turbulent politics. Guyana achieved independence from the UK in 1966, but until the early 1990s it was ruled mostly by socialist-oriented governments. In 1992, Cheddi JAGAN was elected president, in what is considered the country's first free and fair election since independence. Upon his death five years later, he was succeeded by his wife Janet, who resigned in 1999 due to poor health. Her successor, Bharrat JAGDEO, was reelected in 2001.
Far East Air Fare deals from Travel Select

There are some excellent prices to be found on flights to Colombia. For flights originating anywhere in the world use

our cheap flight finder

How do I book a cheap flight? How do I be sure my cheap flight is reliable? How do I be sure the money I pay for my cheap flight is safe? All the answers are here on our fare finder page, where low cost bargain airfares can be booked with almost every international airline. Travelselect.com is a fully bookable online travel service with partners throughout the world. Travel Select is based in London, United Kingdom and is a fully licensed and bonded travel company.
Click here to book your flight!
Links to other information on The Web
---
Latin America in Focus
---
This document was last updated 19 August 2006
© 2006 Graham G Hawker