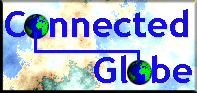 [latin america] [airlines] [hotels] [operators] [world]
---
Haiti






Map, flag and text from The World Factbook"

The native Arawak Amerindians - who inhabited the island of Hispaniola when it was discovered by Columbus in 1492 - were virtually annihilated by Spanish settlers within 25 years. In the early 17th century, the French established a presence on Hispaniola, and in 1697, Spain ceded to the French the western third of the island - Haiti. The French colony, based on forestry and sugar-related industries, became one of the wealthiest in the Caribbean, but only through the heavy importation of African slaves and considerable environmental degradation. In the late 18th century, Haiti's nearly half million slaves revolted under Toussaint L'OUVERTURE and after a prolonged struggle, became the first black republic to declare its independence in 1804. Haiti has been plagued by political violence for most of its history. It is the poorest country in the Western Hemisphere.

Where to stay:




Excellent hotels at discounted prices are available in the following cities. Click on a city to see hotels and rates available:

Far East Air Fare deals from Travel Select

There are some excellent prices to be found on flights to Colombia. For flights originating anywhere in the world use

our cheap flight finder

How do I book a cheap flight? How do I be sure my cheap flight is reliable? How do I be sure the money I pay for my cheap flight is safe? All the answers are here on our fare finder page, where low cost bargain airfares can be booked with almost every international airline. Travelselect.com is a fully bookable online travel service with partners throughout the world. Travel Select is based in London, United Kingdom and is a fully licensed and bonded travel company.
Click here to book your flight!
Links to other information on The Web
---
Latin America in Focus
---
This document was last updated 19 August 2006
© 2006 Graham G Hawker