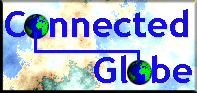 [latin america] [airlines] [hotels] [operators] [world]
---
Peru






Map, flag and text from The World Factbook"

Ancient Peru was the seat of several prominent Andean civilizations, most notably that of the Incas whose empire was captured by the Spanish conquistadores in 1533. Peruvian independence was declared in 1821, and remaining Spanish forces defeated in 1824. After a dozen years of military rule, Peru returned to democratic leadership in 1980, but experienced economic problems and the growth of a violent insurgency. President Alberto FUJIMORI's election in 1990 ushered in a decade that saw a dramatic turnaround in the economy and significant progress in curtailing guerrilla activity. Nevertheless, the president's increasing reliance on authoritarian measures and an economic slump in the late 1990s generated mounting dissatisfaction with his regime. FUJIMORI won reelection to a third term in the spring of 2000, but international pressure and corruption scandals led to his ouster by Congress in November of that year. A caretaker government oversaw new elections in the spring of 2001, which ushered in Alejandro TOLEDO as the new head of government.

Where to stay:




Excellent hotels at discounted prices are available in the following cities. Click on a city to see hotels and rates available:

Far East Air Fare deals from Travel Select

There are some excellent prices to be found on flights to Colombia. For flights originating anywhere in the world use

our cheap flight finder

How do I book a cheap flight? How do I be sure my cheap flight is reliable? How do I be sure the money I pay for my cheap flight is safe? All the answers are here on our fare finder page, where low cost bargain airfares can be booked with almost every international airline. Travelselect.com is a fully bookable online travel service with partners throughout the world. Travel Select is based in London, United Kingdom and is a fully licensed and bonded travel company.
Click here to book your flight!
Links to other information on The Web
---
Latin America in Focus
---
This document was last updated 19 August 2006
© 2006 Graham G Hawker