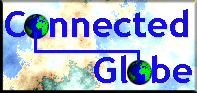 [latin america] [airlines] [hotels] [operators] [world]
---
Uruguay






Map, flag and text from The World Factbook"

A violent Marxist urban guerrilla movement, the Tupamaros, launched in the late 1960s, led Uruguay's president to agree to military control of his administration in 1973. By yearend, the rebels had been crushed, but the military continued to expand its hold throughout the government. Civilian rule was not restored until 1985. Uruguay's political and labor conditions are among the freest on the continent.

Where to stay:




Excellent hotels at discounted prices are available in the following cities. Click on a city to see hotels and rates available:

Far East Air Fare deals from Travel Select

There are some excellent prices to be found on flights to Colombia. For flights originating anywhere in the world use

our cheap flight finder

How do I book a cheap flight? How do I be sure my cheap flight is reliable? How do I be sure the money I pay for my cheap flight is safe? All the answers are here on our fare finder page, where low cost bargain airfares can be booked with almost every international airline. Travelselect.com is a fully bookable online travel service with partners throughout the world. Travel Select is based in London, United Kingdom and is a fully licensed and bonded travel company.
Click here to book your flight!
Links to other information on The Web
---
Latin America in Focus
---
This document was last updated 19 August 2006
© 2006 Graham G Hawker